Recent Updates:
Thank you to all teams that attending the 31st Annual Hempfield Adidas Fall Classic!
We very much enjoyed hosting your teams and we look forward to seeing you again for the 2017 event. 
Be sure to mark your calendars with the November 18 and 19, 2017 dates.


Lodging | Hotel info and reservation services are now open for 2017 - see link on left

31st Annual Hempfield Adidas Fall Classic
2016 Tournament: Nov 19 & 20, 2016

Located in Lancaster, PA
End your Fall Season at the largest soccer tournament in PA
Come to Lancaster, Pa and find out what PA Dutch hospitality has to offer and why the Fall Classic is the one event the coaches, players and parents all look forward to each year!
The tournament is often referred to as the largest and friendliest tournament in Pennsylvania thanks to the 1400 volunteers, hotels, local community businesses, restaurants, retail stores and outlets that will be available to make your weekend the perfect end of season destination event. 

We are proud to offer levels of play for all Premier and Travel soccer teams – Premier, Classic Travel A and B teams
For U8 to U19 Boys and Girls Teams- U16-19 will participate in the college showcase portion of the event (see below)

The tournament attracts teams from 9 states each year

In 2016 775 teams and 12,000 players will participate
3 referees for all games for ages U11 and older
The tournament is a GotSoccer Gold ranked tournament
Come celebrate our 31st event with a final run at a championship to top off your Fall 2016 season.
We look forward to seeing you in November 2016!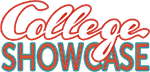 College Showcase - for all U16-19 Teams!
All U16-19 Teams, at all levels of play will participate and have the opportunity to be seen by college coaches.

Kick off your college showcase season at the Fall Classic!

Special Player ID Exhibition Games opportunity too.

Profile books will be created and available electronically or in print version to college coaches.