Player Profiles - Step by Step Directions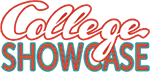 Steps are included for Coaches, Team Managers and Players of College Showcase age U16 to U19 teams. 
ALL U16- U19 teams should read thoroughly and complete by the deadlines shown in order for your team and players to be included in the profile information provided to coaches.  
Step 1: TEAM MANAGERS or COACHES – Start now as the player profiles must be completed by the deadline of Nov 14 at 5PM, and your portion is just the first step in a two-step process.
Most commonly the team manager manages the setup and maintenance of the Team Account in the GotSoccer system. These instructions will provide the info required to make sure all players participating in the event have the opportunity to appear in the profiles that coaches will receive.
To set up your Team Profile for the College Showcase portion of the Hempfield Fall Classic please follow instructions below.
It takes a while to do this, so you may wish to begin now.
Player profiles are created in the ROSTER function of your GotSoccer TEAM ACCOUNT
Team Managers – begin to enter the basic player info into the team roster: Name, Uniform #, Birthdate, player address, city, state, zip code

and email address.

  ID#s are not required for the profiles but may also be entered. You do not have to complete all players at once.  The system will allow you to log out, then pick up where you left off until you complete the entire team.
The system then allows the Team Manager to assign individual usernames and passwords for each rostered player by going into each player's "account info" and assigning a username and password for each player.
Once completed provide this username and password to each player and please be sure that the players receive instructions on the next step below as soon as possible.
If at a later date you receive an email that your Player Profiles on your roster are not showing, do not ignore it, even if you think you have completed your responsibilities. Instead write to us so that we can help determine what might be the issue.
Please do not wait until the last minute to do this - it takes a bit of time and shouldn't be rushed. 
If you are really stuck and need help, email tournament@pennlegacy.org and we will provide guidance until Nov 1.  
PLEASE do not wait until the last minute as we will be unable to assist during that busy time.  


Step 2: PLAYERS – Due by Nov 14 at 5:00 PM
Once the manager has generated your individual usernames and password, log into GotSoccer and create your profile.
This must be completed by Nov 8 to be included in the profiles we will share with coaches.
Enter your personal information - phone, grades, SAT scores, honors, interest in colleges and course study and more.  Verify that the info already provided in your profile, such as your birthdate, number and address are accurate and modify as necessary.
a. We highly suggest including player photos as head shots not full body shots, so that coaches can more easily recognize players. Head shots show up best in the profiles.
b. In the "Provide Details of Sporting Achievements" area. Examples would be: ODP, High School All-Star teams, etc – only enter up to 3 to 4 lines of text here as that is what will print out for the coaches. Do not enter TEAM achievements in this area.
c. If you have already created a profile earlier in the season, double check it to be sure all info is up to date.
2.  Contact College Coaches – send an email or mail a letter to any and all colleges you are interested in or even vaguely interested in. Keep in mind that schools of all sizes, divisions and conferences will typically attend. There are programs for almost all skill levels if you are a dedicated player. Let them know you will be participating in the event and the dates and general location of the event. Explain that you will follow with your game schedule on or around Nov 8. This is what creates interest for coaches to attend the event! You may also wish to include the link for them to register for the event:  http://pennlegacy.org/fc-coach-info.html 
Note: We have invited over 400 coaches to attend and continually will push for their attendance, but your personal contact to coaches is what generates the most interest in attending. Not all coaches will register to attend so do not only send information to coaches that have registered, as some coaches prefer to attend without registering.
College Coaches Attending:
Below is a link for college coaches that have registered to attend the tournament
Note: We ask the college coaches to register in GotSoccer.  Please review and be sure to contact not only the colleges listed, but also contact colleges you are interested in attending if they do not appear in the lists.  This is what then drives them to attend. 

Registered College Coaches - GotSoccer List
Here are some informative links:
Sample email

 for players to notify coaches of schools they are interested in once schedules are posted 
!! Remember, not all coaches will register to attend so do not only send information to coaches that have registered, as some coaches prefer to attend without registering.  MANY will also register immediately prior to the dates of the tournament as their school season is still in session.
Contact them directly to invite them to your games!