Thank you to all teams that attending the 31st Annual Hempfield Adidas Fall Classic!
We very much enjoyed hosting your teams and we look forward to seeing you again for the 2017 event. 
Be sure to mark your calendars with the November 18 and 19, 2017 dates.


Lodging | Hotel info and reservation services are now open for 2017 - see link on left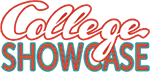 College Showcase - for all U16-19 Teams!
All U16-19 Teams, at all levels of play will participate and have the opportunity to be seen by college coaches.

Kick off your college showcase season at the Fall Classic!

Special Player ID Exhibition Games opportunity too.

Profile books will be created and available electronically or in print version to college coaches.